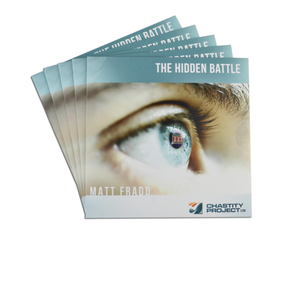 By: Matt Fradd
Is it possible to break free from porn?

Conquering the habit of lust isn't merely a decision. It's a lifestyle. Arm yourself with the weapons needed to win the hidden battle.
This 10-pack allows you to purchase The Hidden Battle for only $2 / copy! If you would like to purchase individual copies of this talk, click here.