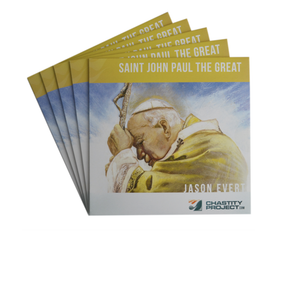 By: Jason Evert
Who is Saint John Paul II? There are countless ways to study Saint John Paul the Great, but the most direct route is by entering the man's heart.
Discover the five greatest loves of Saint John Paul II, through remarkable unpublished stories about him, from those who knew him best.

With this 10-pack, you are able to purchase this talk in increments of 10 for only $2 / copy! If you would like to purchase single copies of this talk, click here.