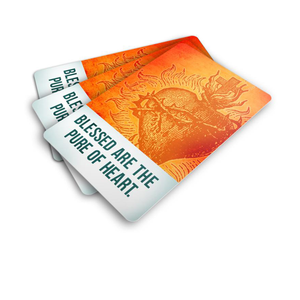 These beautiful faith-based commitment cards have the following text on them:
"From this day forward, I promise to seek God's help to grow in purity of heart, mind, and body, so that I can be free to love. Regardless of the past, I now choose to save the gift of my sexuality for my future spouse or to make a gift of myself in the vocation to which God calls me."
This bulk package of 25 cards allows you to purchase these commitment cards in increments of 25 for only $0.50 / each! To purchase individual commitment cards, click here. To purchase the non-religious version of this commitment card, click here.