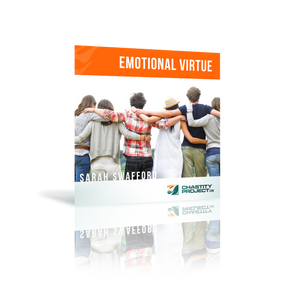 By: Sarah Swafford
Drama-free relationships . . . Do they exist?
Today's dating scene is more complicated than ever, especially with social media, texting, and the endless pressure of the world's expectations. Learn how to navigate through the confusion and discover the freedom that comes from living a virtuous life. 
To purchase this CD in packs of 10 and get it for only $2 / copy, click here.
(Also available on iTunes and Amazon MP3)