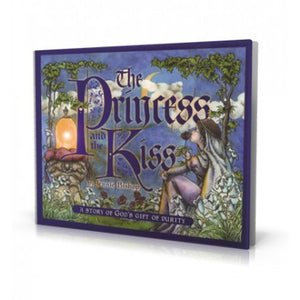 Looking to bring the message of virtue and purity to a young girl? In this story, a loving king and queen present their daughter with a gift from God–her first kiss–to keep or to give away. The wise girl waits for the man who is worthy of her precious gift. Where is he and how will she ever find him? The surprising answer in this marvelous parable will touch the heart of parent and child alike.
The Princess and the Kiss beautifully portrays the ageless message that "love … comes from a pure heart and a good conscience and a sincere faith" (1 Timothy 1:5).
Recommended for all ages.